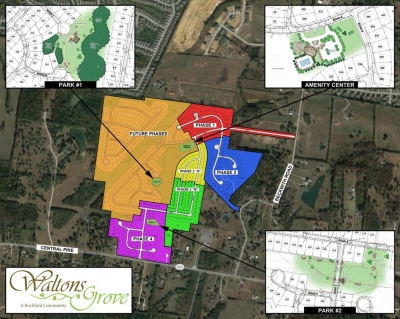 Reserve Your Lot – No Obligation - Fully Refundable Deposit

Celebration & Heritage Homes are responding to a growing number of inquiries and the huge demand for custom floor plans in the Middle Tennessee area.
Randall Smith and Corey Craig are allowing buyers to reserve their choice of lots in selected new homes communities prior to its final plat approval.
Reserving a lot is a welcomed opportunity for many buyers who are looking to buy in Middle Tennessee.
Making an online reservation will help local buyers secure a premium lot in one of our highly desirable neighborhoods.
Simple Online Reservations
To reserve your lot in any one of our new home communities, we recommend buyers to move quickly.
Please follow the following steps:
View community map and click available lot button

Fill out Step #3 - Check Out w/payment option - Fully refundable Deposit


Deposit in the amount of $500 will reserve the lot for 10 days to allow time to complete the paperwork.

Contact the Sales Manager for a copy of our lot registration VIP form

Buyer could withdraw lot hold anytime with a full refund of deposit within 7 days of payment date.
Please contact Sales Managers for additional information on securing a homesite of your dreams.
Reserve Your Lot in any of our Celebration Homes Communities listed below:
College Grove - Vineyard Valley - Community Map
Franklin - Berry Farm - Community Map
Hendersonville - Durham Farms - Community Map
Franklin – River Bluff - Community Map
Mt. Juliet - Walton's Grove - Reserve Your Lot - Community Map
Mt. Juliet - Masters View - Reserve Your Lot - Community Map

Mt. Juliet - Oakvale - Community Map
Murfreesboro - South Haven - Reserve Your Lot - Community Map
Murfreesboro - The Reserve - Community Map
Murfreesboro - Valleybrook - Community Map
Murfreesboro - Wynthrope Hall - Community Map
Nashville - Abbington Shores - Community Map
Nashville - Carrington Place - Community Map
Nashville - Carrington Reserve - Community Map
Nashville - Stephens Valley - Community Map
Nolensville - Bent Creek - Community Map
Nolensville – NolenMeade - Community Map
Nolensville – Telfair - Community Map
Smyrna - Buckingham - Community Map
Smyrna - Creekstone Village - Community Map
Smyrna - Woodcrest - Community Map
Spring Hill - Harvest Point - Community Map
Spring Hill - Reserve at Port Royal - Community Map
Thompson Station - Brixworth - Community Map